As keeping pets has gradually become a new fashion and trend of the present era, in recent years, our country's pet economy has entered a fast lane; the role of pets has gradually changed to family members, which has become an indispensable spiritual sustenance for pet lovers.
More and more people will not only provide pets with snacks and small toys, but also create exclusive nests and play spaces for them at home. Acrylic is a common sight among all kinds of creative pet equipment, which is so beautiful and eye-opening.
Different from the monotonous wooden or wire cages in the past, the acrylic bird cages are clean and bright. Whether it is crystal-like transparent, shiny, and radiant, it is very dazzling. Not only the birds are comfortable and comfortable, but the breeder also enjoys this fun. Bar.
The transparent cage made of acrylic is transparent and beautiful, which is very convenient for observing hamsters and is quite ornamental. It has become the first choice for most hamster breeding enthusiasts.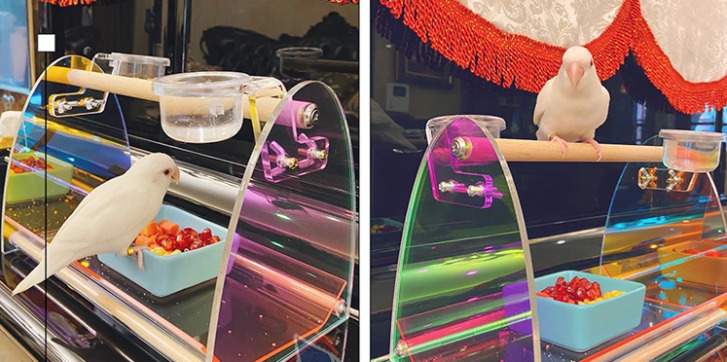 Similar acrylic equipment is gradually becoming popular among reptile cute pets, such as tortoises, all kinds of climbing and various drying, not only clean and practical, but also comfortable and eye-catching.
In addition to the warm nest, the travel equipment of cute pets can also be perfectly combined with acrylic. The circular box is matched with acrylic material, which is fresh and dynamic, has good transparency and is not easily deformed; there are multiple vents and interactive windows on the top and side. To ensure that cute pets can breathe freely; wear-resistant universal wheels with 360-degree rotation on the axle, and adjustable pull rods, have both cute shapes and practical functions.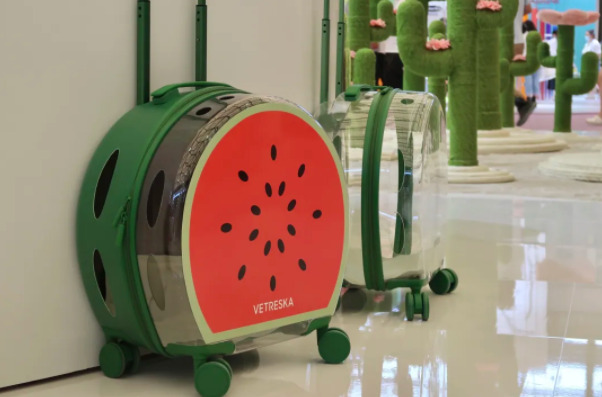 Acrylic is an important thermoplastic material that was developed earlier. It has a history of more than one hundred years. It has the reputation of "Plastic Queen". It has beautiful appearance and excellent comprehensive performance. It has more and more extensive applications in many fields. Sunday Knight Co Ltd has focused on the production and sales of polymer materials for 20 years. Sunday Knight acrylic has a light transmittance of 93%, beautiful appearance, strong plasticity, good processing performance, non-discoloration, and long service life. It is widely used in art, architecture, and home furnishing. , Cultural tourism and other fields; for a long time, it has been favored by customers. Together with customers in the field of acrylic customization, we will jointly research, design, and develop newer and more fashionable acrylic products. Every like-minded alliance joins hands in creating a new world of acrylic.